Bugs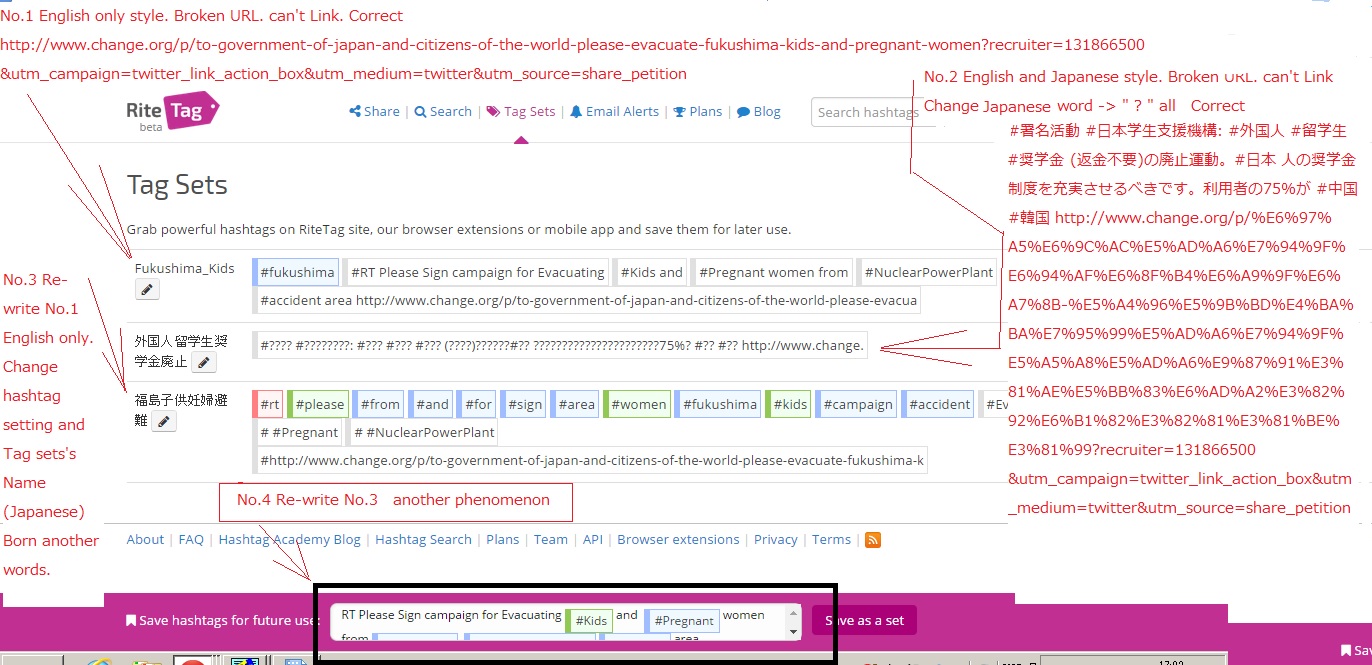 Ritetag active now. No problem.
This bag is " Tag sets " error ( 4 contents )
I logout and login. This phenomenons continue now.
No.1
Write English only
Broken URL. So can't Link
No.2
Write English and Japanese
Change Japanese word=> " ? " :-)
Broken URL can't Link
No.3
Re-wrote No.1 English only.
Change Hashtag and Tag set's name.
Born many another word :-(
No.4
Re-Write No.3
Another phenomenon(watch picture)
Back memories.
This style is nearly my former company work.
I had to write Japanese and broken English at Email,word,pdf,etc.
Before I was employee. Just now I am Ritetag user :-/
Thank you